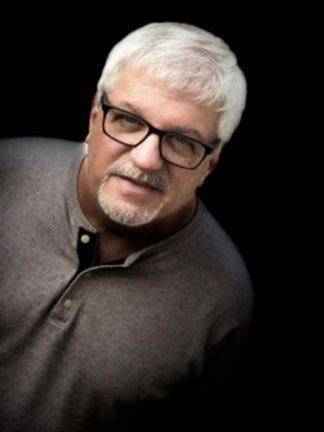 For over four decades, pianist/composer/arranger Jeff Duffield has been heralded as the "Chord King" among his contemporaries. This smooth jazz, gospel and "a little bit country" keyboardist shows deep dimensions of his artistry, influenced by his early classical training. One of his biggest strengths is backing great performers. Duffield has a simplistic purity of understanding singers, and that makes him a very good accompanist. Framing the song around the singer is indeed a gift.

Duffield studied orchestral arranging at Berklee School of Music and continues to inspire aspiring pianists, as guest educator for music schools. He has produced and played on over four hundred albums for Indy artists. His work in producing performance tracks for singers is one more exceptional aspect of his multi-talented musicianship.

Duffield was bitten by the gospel music/jazz bug after his parents took him to his first gospel concert. "I immediately became a fan of the genre, even before I took a piano lesson," he says, "but when my dad bought our first piano, I knew then that this was the defining moment for me. I was only eight years old, but five years later, I'd be playing my very first recording session." He maintains a reputation as one of the most versatile and prolific pianists on the contemporary jazz and gospel landscape. Duffield was born in Bridgeton, New Jersey, and now lives in the Nashville, Tennessee suburb of Hendersonville, with his singer/wife, Sue Duffield.
 Recent partial credits (live performance and studio) include:
"A Chorus Line" (Philadelphia, PA)
"Beatlemania" (Wilmington Opera House, DE)
Grand Old Opry with Ben "Cooter" Jones (Nashville, TN)
Jimmy Fortune (formerly with the Statler Brothers)
Brooklyn Tabernacle Choir 
The King's Heralds
Canton Junction
Aaron & Amanda Crabb
John Hagee Ministries
Ben "Cooter" Jones (Dukes of Hazzard)
Gary S. Paxton
Ann Downing
Dave Boyer
Doug Oldham
Anita Bryant
Evie Tornquist Karlsson
The Original Couriers
Three Bridges
Sammy Hall
Jacobs Brothers
Glad
Jimmy Clanton
John Starnes
Dr. Mike Murdock
The Cathedrals
The Williamsons
Mike Crotty
Bob & Jennifer Wilkerson
Shannon Bunch
Sunday Edition
Phil & Jan Enloe
Karen Knight